How to prevent burnout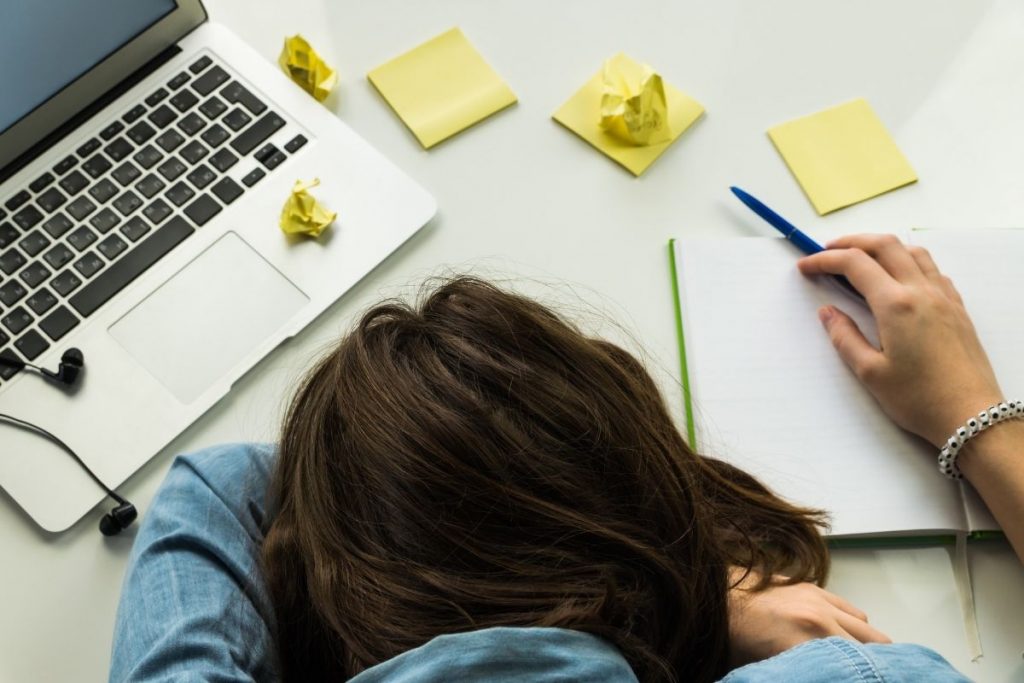 We manage stress in many different ways. When we're working though large workloads and when we don't realise we are more stressed than we are, we start to experience burnout. Since we've all been through a pandemic, uncertainty and changes in our environment are very apparent at the moment.
Having too much stress isn't a good factor and if that stress isn't managed to an extent, this can eventually lead to burnout.
Two definitions of burnout that are important to keep in mind:
"A state of physical, emotional, and mental exhaustion caused by long term involvement in emotionally demanding situations." – Ayala Pines and Elliot Aronson.
"A state of fatigue or frustration brought about by devotion to a cause, way of life, or relationship that failed to produce the expected reward." – Herbert J. Freudenberger.
Both definitions have similarities that a state of exhaustion and fatigue have been brought on by a said cause or situation. Burnout is experienced by people who aren't aware they are going through it until they get to a point where it's really difficult to cope with their stress and day-to-day life.
The main prevention of burnout is to notice the signs and signals before it gets worse. Below are what psychologists Herbert J. Freudenberger and Gail North describe as: "the 12 phases of burnout syndrome":
The person's ambitions are amplified excessively.
Working hours are extended.
Forgetting or ignoring the care for their own self.
Blaming problems and getting easily agitated.
Limiting their personal life.
Denying any issues they have going on.
Stepping back from social engagement.
Any changes to that persons behaviour that involves concentration or starting to become more sensitive to certain situations.
Becoming lost with their sense of self or others around them
Added anxiety and the sense of emptiness.
Losing interest in activities they enjoy spending time doing.
Having exhaustion both physically and mentally.
Once you've understood the signs of burnout, it's important to notice those signals before the symptoms get worse and treat the situation straight away. Look at focusing on long-term strategies that you can put into place rather then looking at something short-term.
Here are 8 solutions which you can look at to help prevent burnout, which in turn will help regulate your stress levels:
Notice what is causing your stress: note down the main point that is causing you to stress more within your work. This can help separate out each issue that you need to look at and create realistic actions to help tackle those issues.

Ask yourself how you are feeling: being aware of how you're currently handling life situations and how you are feeling in general will help identify where the stress causes are and also help you to understand how you are feeling in certain situations. It will help to talk to someone you trust about this.

Make your emotional, mental and physical wellbeing a priority: it's essential to make sure your health is your priority, in all aspects of your life.

Find space in each day to carry out activities you enjoy: if you have a busy work schedule, finding small pockets of time throughout the day to do something just for you will help lower those stress levels.

Allow time in the day to exercise: this could be going for a walk, taking a gym class, or just getting up from your chair to have a stretch and walk around. Also allow yourself to meditate, whether it being focusing on your breathing or carrying out an activity which you find relaxing. This can help to allow the brain to relax.

Know what your boundaries are: remember to have boundaries within certain settings and situations, and allow yourself to say no when you want to.

Be kind to yourself: practice affirmations and learn to congratulate yourself when you've carried out a task you're proud of, or even just by getting through your day.

Find tools and techniques to help manage your stress: once you know how to manage your stress with specific strategies that work for you, that will in turn help eliminate any onset symptoms of burnout.
See if any of these tools will help you in early prevention of burnout, but also remember to seek a medical professional and talk to them first if you are concerned about any possible symptoms of burnout.