Self-development books for business owners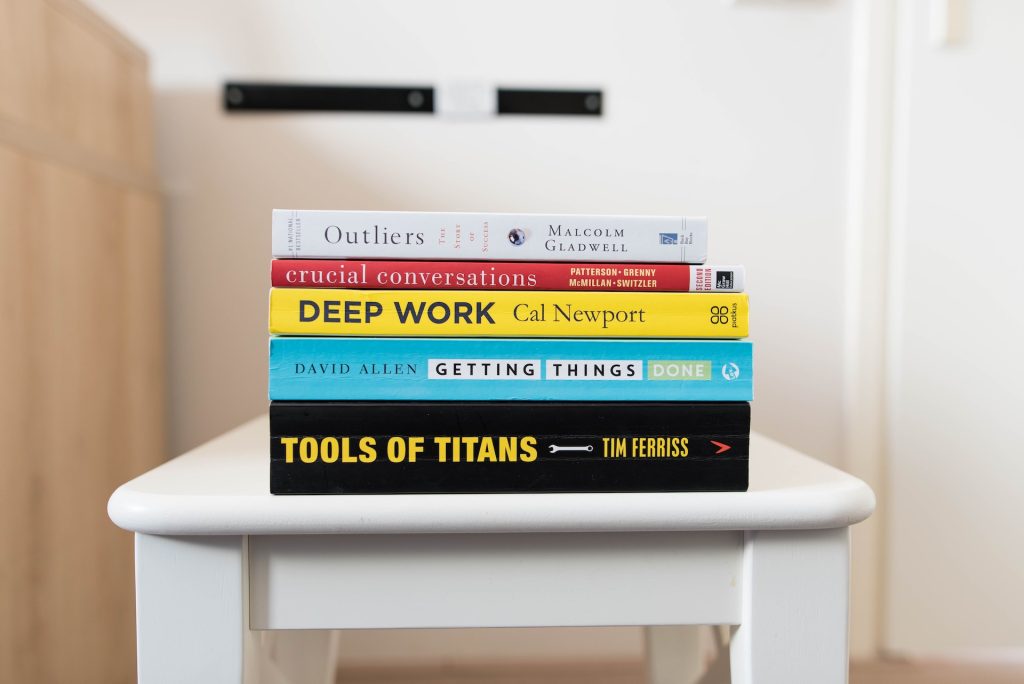 There are a lot of business books out there, so how do you know which to choose? If you're looking for self-development books, we've compiled the ultimate list.
As a business owner you never stop learning and your business changes. And your ability to adapt to these changes is what the survival of your business depends on.
Here are our top 7 self-development books for business owners:
The 7 Spiritual Laws of Success (Deepak Chopra)
Deepak Chopra is a well-known alternative medicine advocate. He's also written a book which business owners will find personally helpful when aiming to continuously improve themselves. Some of the key messages discuss freeing our minds from fear and judgment so that we can make better and more informed decisions.
We all experience a challenge in balancing our everyday lives with family and work, especially if you own your own business. But the book brings to light the positives brought to your business when you spend time away from it and come back refreshed.
Good Boss, Bad Boss (Robert I Sutton)
If you're looking for advice and tips on how to improve as a 'boss' then this book is for you. The author finds that the success of every boss depends on their management of their team, and explores this by telling real life stories and workplace experiences.
If you want to understand how you can do a better job at being a good boss, this is definitely a worthwhile read.
Fooled by Randomness (Nassim Nicholas Taleb)
We often perceive successful people as 'lucky'. This book explores the perception of luck in our personal and business lives. How much of a person's success is down to luck, compared to skill? Maybe we have the perception of luck wrong, and it's in fact much more about non-random events and probability stats.
Getting Naked (Patrick Lencioni)
This New York Times bestseller explores the theory of vulnerability and how and why you should value vulnerability in your organisation. The book follows a small consulting firm which often beats out big-name competitors for top clients.
It discusses how there are some key resources for gaining competitive advantage in tough times, demonstrates ideas for inspiring customer and client loyalty and is written by a very successful consultant himself.
The Instant Millionaire (Mark Fisher)
The book considers some of the 'big questions' around being a millionaire and how to become a millionaire. The powerful mental shifts are discussed, considering if millionaires are really smarter, luckier and more ruthless? Does financial success bring happiness? The Instant Millionaire answers these questions in the unforgettable voice of a very wise and wealthy old man.
Being Wrong (Kathryn Schulz)
Being wrong is an unavoidable and normal experience of being human, yet we're taught that it is bad to be wrong. This book considers why 'being wrong' has such a powerful grip on us and what happens when this perception is shaken up. What can we learn from wrong and is it always a bad thing? The author considers the topic in 4 main areas – religion, politics, memory and love. It's an excellent read and opportunity to self-reflect.
The One Thing (Gary Keller and Jay Papasan)
Another New York Times bestseller, which helps you think about what your one thing is, and how to remove distractions to focus on your 'one thing'.
Whatever you want and whatever your goals are, the book considers how to cut through the clutter, achieve better results in less time, overcome overwhelming feelings, revive your energy and stay on track.